Gayle Roehm
about learning to read Japanese Knitting Patterns. It was an amazing class and I cannot recommend Gayle enough as an instructor. Later, I took a couple more Japanese Knittting classes from her at Madrona.
Thanks to Gayle I made this.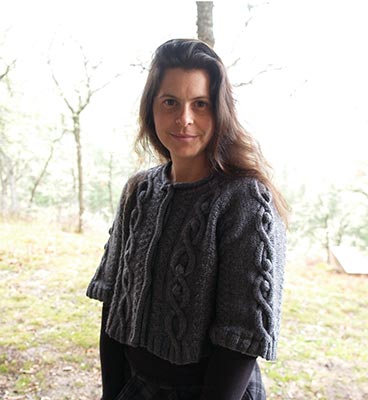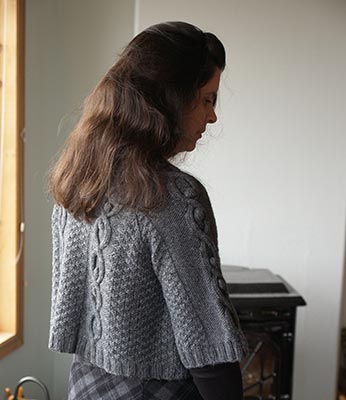 Yarn: Classic Elite Ariosa (the one with the bit of Cashmere)
Modification: Knit Bobbles in, instead of crocheting them on after the fact
If you have not looked at a Japanese Knitting Pattern (JKP from here on out) before, then let me explain it to you in short hand. There is a schematic and a few symbols and some numbers and that's it. There is a system for writing these patterns that everyone uses and if you know it, then you can knit it. Knitting a JKP is like doing a puzzle and if you are not the single size that is given in the book, then you have more work to do to adjust the pattern to your size. In the sweater above, I was able to follow the stitch counts given, which was helpful my first time out!

I used a heavier yarn than called for and still knit to gauge, which makes this a little more dense and coat like. I love it though and I am looking forward to knitting another JKP soon.

...will be back soon with lots of Weaving pics. I have been busy learning to weave or as I like to say loom.

Author: bluegirl - Date: 02 Mar 2014 14:54 - Tags: recreational knitting
Visits: 13 - No Comments