I journeyed up to Seattle last October to attend the
Nordic Knitting Conference
at the
Nordic Heritage Museum
. What a cool place! I had some time to take in the exhibits and check out the gift shop, which was fun. They had a nice selection of knitting books and of course I had to go home with at least one. The 2012 Conference theme was mittens- Nordic mittens to be precise.
I was able to take 3 classes at the conference and will share a little about each.
The first class was Thumbs Up! with
Susanna Hansson
.
Sarah
and I hosted Susanna a few years ago here in The Gorge at our
purlaway Bohus Stickning worksho
p. I knew that I would not be disappointed in any class that I could take from Susanna. She is an amazing instructor and always incredibly prepared for her classes.
Thumbs Up! was a great class, which covered the construction of 4 different mitten thumbs. Susanna covered all the bases and challenged all of us to think differently about thumb placement and how the anatomy of the hand really relates to this placement. This class left me inspired and wanting to go home to work out some new ideas.
The next class up was another class with Susanna called
Lapland Hand Garments, The Mittens of Rovaniemi.
I had no idea what I was in for in this class and I ended up walking away learning a new colorwork technique. Here are some pics from the class. I apologize for the poor picture quality due to my phone camera, but I really wanted to share.
These are some sample mittens Susanna brought to show the class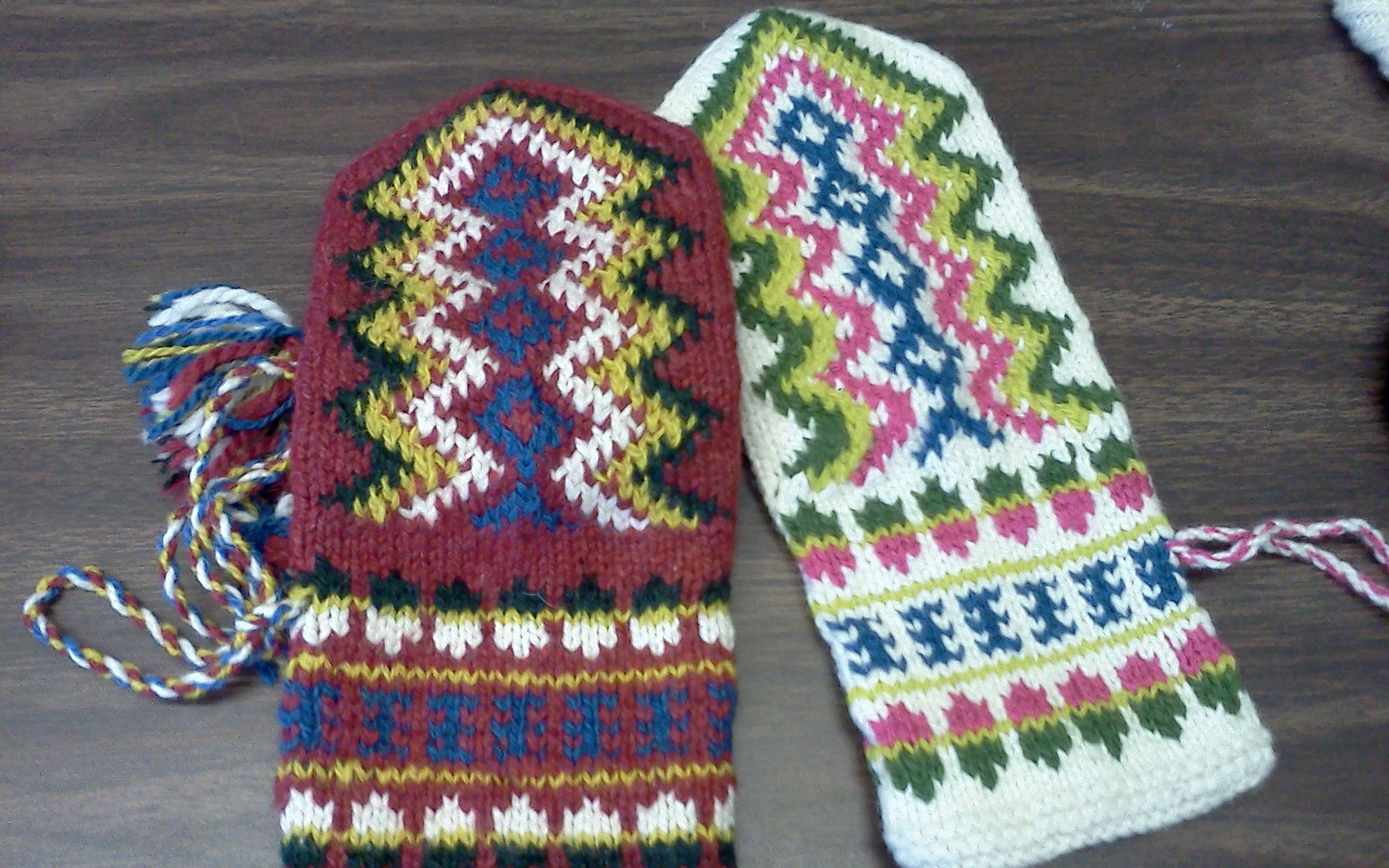 Here are some more samples and I think a couple of these have some modified thumb placement as well.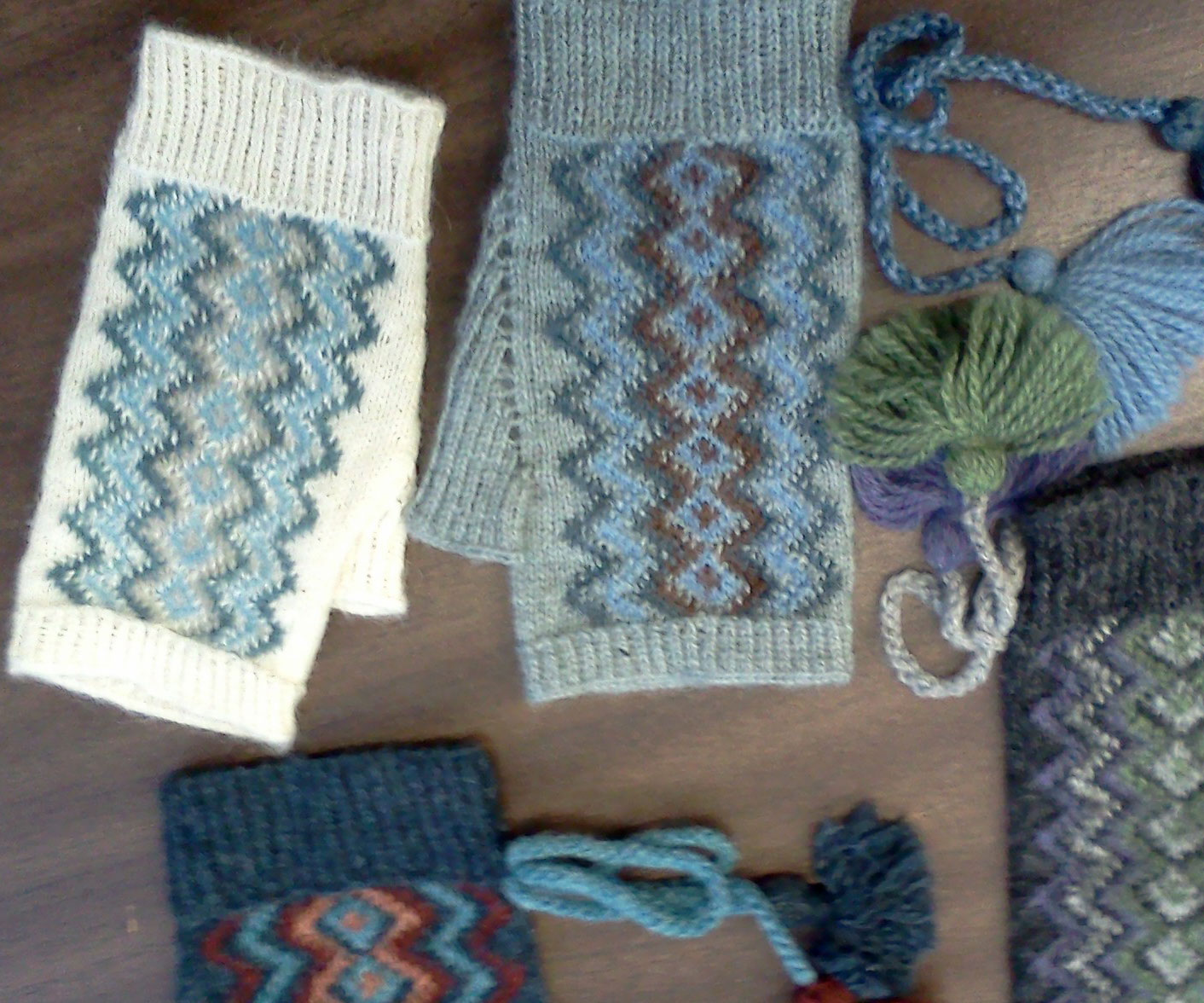 This is what I was working on in class. Of course I picked some blue to work on! I know this is a bad picture, but it shows you a little bit of the technique and tools we were using to make this cool colorwork. I am in love!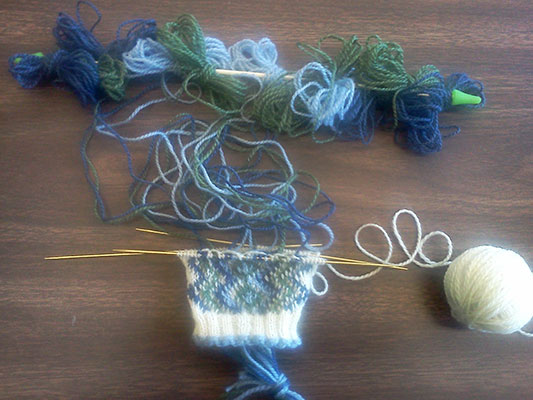 Here is my finished wristlet.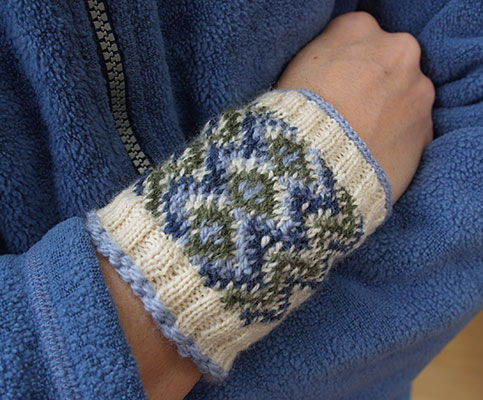 I have to confess that I have not sewn any of the ends in on the inside and that it has not been washed or blocked, but look how pretty it is. If you ever have an opportunity to take this class do it!!!
The last class I took was Traditional Norwegian Design with
Anemor Sundbo
. We worked on designing our own Selbuvotter Mittens. We charted out a design and then worked it up in class. I decided to just make one little mitten and hang it from my Christmas Tree. Here is my mitten front and back.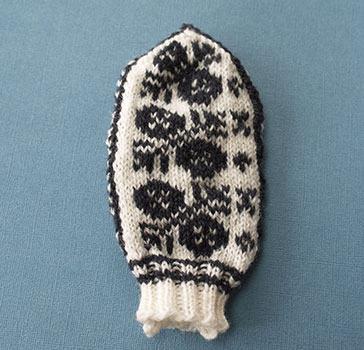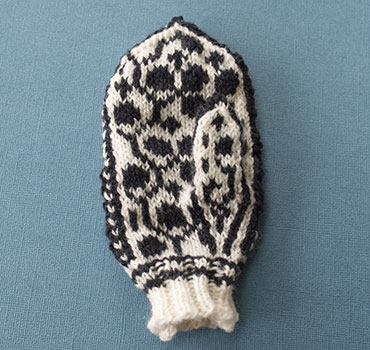 Anemor brought many of her beautiful original samples with her, which we all were able to touch and investigate. It was really a treat and so was the entire conference. If you have a chance to make it to the next Nordic Knitting Conference you should absolutely go. I had a great time and as always learned a lot.

Coming up...

     ...Lots of knitting to share over the last few months,
     ...A new Design, and
     ...my trip to the Madrona Fiber Arts Festival

Author: bluegirl - Date: 02 Mar 2013 15:06 - Tags: knitting related stuff
Visits: 529 - No Comments