Just another finished knit to share.
Ruched Yoke Tee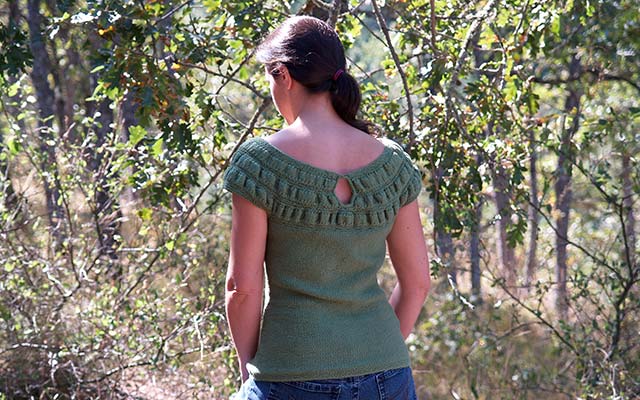 If you check out the link above you will notice that I am wearing mine backwards. I like it better this way on me.
I knit this summer delectable out of a now discontinued yarn,
Rowan Calmer
. I have mixed feelings about this yarn, which I guess does not really matter anymore since it will soon be unavailable. I love the feel and stretch and comfort of the finished product, but this yarn was pretty painful to knit. I had a lot of hand fatigue, which I think was due to the elasticity, which made me want to keep tightening up on each stitch.
I have enough Calmer for another sweater and like the result so much that I know I will knit it sometime down the road. And yes, the additional yarn is BLUE, not green!
Author: bluegirl - Date: 30 Sep 2012 10:37 - Tags: recreational knitting
Visits: 704 - Comments: 1