Recently, I knit myself a hat. I knit myself a
Piece of Pi
, but I decided to add a little twist to the top. I love this hat, because it is a good hair day hat. You can be having a good hair day and wear your hat and still be having a good hair day when you take it off.
I also love this hat, because it is knit out of
Classic Elite Yarns Fresco
, which is one of my very favorite yarns. I just love the way the angora blooms in your hands while you are knitting with it. Fresco has made me fall head over heels for the bunny!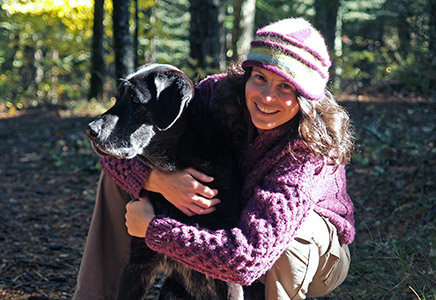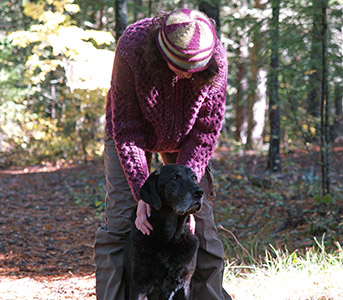 Both Madeline (that would be the cute 13 year old black lab above) and mancake were pretty impressed with the hat and mancake said he would like one for himself. Mancake does not ask for handknits very often, so this was a special request on his part and since I like him so much I headed off to the
yarn shop
and picked out many colors and brought them home for inspection. Some made the cut and others did not. Here he is contemplating his relationship with Madeline.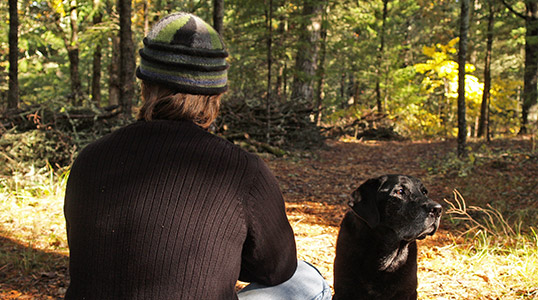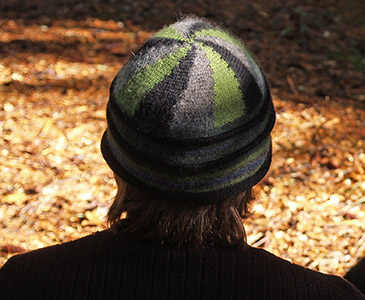 More to follow on this topic in a couple of days. Stay tuned...
Author: bluegirl - Date: 31 Oct 2010 21:58 - Tags: bluegirl knits designs
Visits: 5750 - Comments: 6