I decided to knit
Ishbel by Ysolda Teague
, which is a delicate little shawlette that is just a delight. I found some wonderful
Shibui Sock yarn
in Mulberry in my plentiful stash and fired up the battery operated head lamp and got to work. This shawl absolutely reminded me of why I love knitting.
Delicate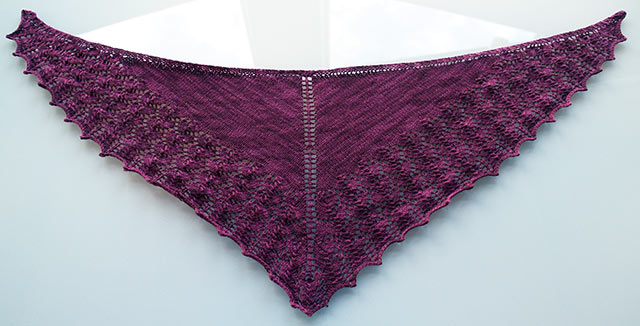 I also decided to cast on and swatch for my very own
Knit, Swirl!
from the amazing book of swirl sweaters by Sandra McIver. Again, I went to my stash and promptly fell down on 22 sks of
Schulana Cashmere Moda
. I have bee saving this yarn for something special and when I saw these amazing sweaters I decided that it was time to break out this most decadent yarn. I decided that
Plum Perfect
was just perfect for me. I like how you can wear it as a longer swirl sweater and also a more fitted, cropped jacket.
I cannot explain how quickly my swirl knit up. There is something a little magical about working on it.
Decadent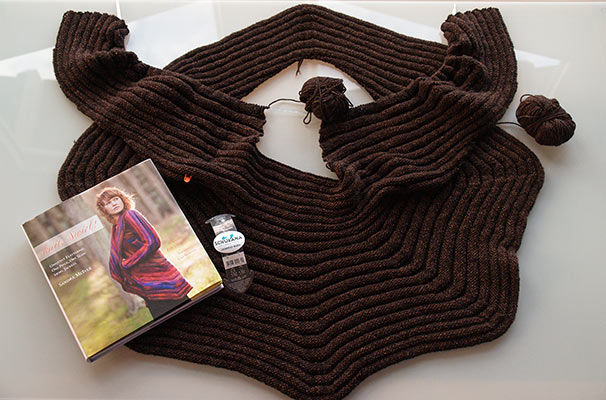 I am already starting to plan and think about my next swirl, but in the meantime I have some new designs and submissions to work on and a sweater I have been antsy to share from my Japanese Knitting Class last September. May the knitting needles sink their pointy little tips into you too!
Author: bluegirl - Date: 12 Feb 2012 13:02 - Tags: recreational knitting
Visits: 1667 - Comments: 1