Columbia Gorge Fiber Festival
is almost here already! February just flew by and in no time the 2nd Annual Fiber Festival will be upon us. This year's festival is happening April 20th through the 22nd.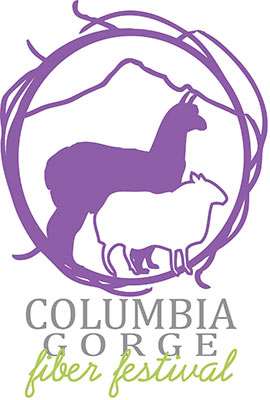 I will be having fun on Friday am with my partner in crime,
Sarah Keller from Knot Another Hat
, teaching our
Knit to Fit
workshop. Knit to Fit offers tip and techniques for how to knit a garment that will fit. Sarah and I have lots of examples and lots of fun teaching this class together.
On Friday night from 6-7 pm I will be signing the
60 Quick Baby Knits
book, which has my
Seed Stitch Yoke Cardigan
on the cover! I also have another pattern in the book as well, the
Fair Isle Hat & Legwarmers
.
I will be back for more on Sunday afternoon, teaching
Brioche Knitting- It's not a French Bread!
This is an introductory class to Brioche Knitting. Brioche Knitting is so much fun and gives your brain a workout. I am really looking forward to teaching this class at the festival this year.
For anyone taking my classes or coming to the signing, I will have a coupon offering a $1 off each of my
bluegirl knits patterns
, which are available at
Knot Another Hat
.
See you there!
Author: bluegirl - Date: 29 Feb 2012 13:01 - Tags: events
Visits: 684 - No Comments